Specialities
About
Dr. Mulan received her Bachelors degree from Beijing University of Traditional Chinese medicine in 1990 and her Masters from The First Military Medical University in 2003.She was a resident physician 、a physician-in-charge and an associate chief physician at the Division of General medicine in 518 Chinese people's liberation medicine hospital between 1990-2005.She was an associate chief physician in the hospital of traditional Chinese medicine in xi'an between 2005-2007. Dr.Mulan has been working in Shulan UK ltd.since 2007. She is good at treating many kinds of diseases such as Hypertention,Coronary diseases,Diabetes mellitus,Nephropathy,Urinary diseases,Cerebral infarction,Hemiplegic,Paralysis,Arthritis,Gastritis,Gastritic ulcer,IBS,Cough,Insomnia,Stress,Depression ,Aczema,Infertility ,Paediatrics and so on. She supervises the diploma level TCM students clinical observation hours at Shulan College clinic branch for Chinese medicine and acupuncture.She has published more than 10 professional TCM related papers in academic journals.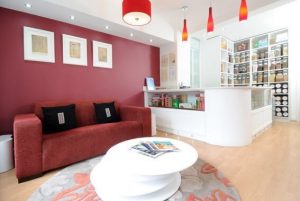 Welcome to the Shanghai Acupuncture Clinic
Welcome to the Shanghai acupuncture Clinic. We offer natural and holistic treatments helping you to experience the fullness of life, free from disease and with enhanced energy. At the heart of this approach is Traditional Chinese Medicine, a system of healthcare using Acupuncture and herbal medicine that has evolved through thousands of years. We treat the body and emotions as one complete whole. The emphasis is on health promotion and prevention rather than the illness itself.